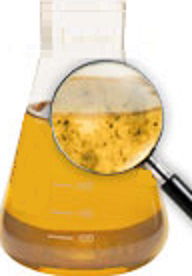 A motor oil analysis should be part of all marine engine maintenance and part of every boat purchaser's survey.
Whether you do your boating offshore , the broadwater or on the fresh water lakes, all marine use takes its toll on the engine's operation.
Marine Engines will be under a heavy workload, you need to keep up with your machinery maintenance to better enjoy your experiences on the water.
Power or Sail, Inboards or some Out Boards. Small boats or large mega-yachts. Petrol or diesel. We can provide a fast turn around on your oil sample analysis. We can have analyzed all makes and models.
A marine engine oil analysis from a Motor Check Oil Analysis Laboratory gives you a clear picture to your engine's health.
Maritime Surveyor believes in environmentally friendly practices. We dispose of our oil, tubes, & bottles in an eco-friendly recycling way! We live in this world, we believe we have a duty to keep it clean & healthy.
Maritime Surveyor Provides A Fast Turn Around That You Require To Validate the Condition of Your Engines.