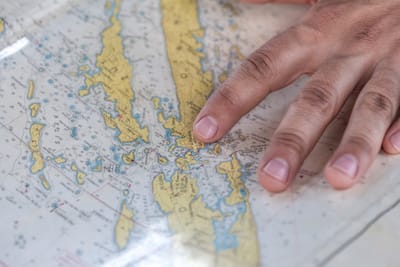 Thorough Inspectors:
Formally qualified with International Diploma Of Commercial Marine Surveying and AMSA Commercial Master IV, MED II and have decades of experience ranging from trailer boats, all the way up to large vessels and all things structural, mechanical, electronic and electrical. Our point of difference is that we don't only use our experience, we also use a variety of industry technology to undertake and create a more thorough inspection report.
Mobile service:
We're a fully mobile service, and travel is included within area of operation in our base price. We often travel outside of this area and even interstate, however additional travel fees apply.
Area of Operation:
We are conveniently located between Brisbane and the Gold Coast in Southeast Queensland. Our strategic location provides easy access to all major marinas within the region. And close to two international airports we can easily travel to all areas of Australia & New Zealand as required by our clients!
Our Aim:
Our aim is to help our customers with purchasing a vessel, and provide independent, accurate and friendly reports that are competitively priced. If you find a better price of the same calibre Inspections and reports then let us know before committing and we can see what we can do for you!
What to expect:
You Can Expect That We Will:
> Be on Time for Appointments.
> Inspect the Boat Thoroughly.
> Treat Clients Respectfully.
> Respect the Boat.
> Avoid Conflicts of Interest.
> Explain the Survey Process.
> Prepare a Comprehensive Marine Survey Report.
> Deliver the Survey Report Quickly – Normally Within 24-72 Hours by email.
> Respect Your Privacy.
> Be Available for Questions and Follow-Up.
Our practical approach and the 200+ checklist allows you to get a good idea of the vessels seaworthy condition the day we inspect it. I go through all the parts of the boat in a systematic way, checking and testing out systems and issues and collect information, our observations and recommendations that I then use to write the survey report.
An inspection can take 90 - 360 minutes to complete depended on size of Boat/Vessel and number of engines. You'll receive your emailed report within 24-72 hours from completion of inspection.